Rich Bin

Rich has been with Brad Lozares at Palo Alto Golf Course for 23 years. After finishing school at Canada College in Redwood City, Rich turned pro in 1991. He became a member of the PGA in 1994 and has held Class A status since. Rich won the Northern California PGA Section Championship in 2000 to record his first major professional victory. With over 20 years of teaching and club fitting background, Rich can help any player improve his or her game. He is also the 2012 NCPGA  Merchandiser of the Year – Public.
Brad Lozares

Brad Lozares, PGA Director of Golf and owner of Brad Lozares Golf Shop, has been affiliated with Palo Alto GC since 1982.  After collegiate golf at UCLA and several years playing international tours, Asia and South Africa, Brad settled down and took the path of a PGA Club Professional, earning PGA membership in 1976.  Brad Lozares Golf Shop was established in 1975 at Saratoga Country Club as their Head PGA Golf Professional. Awards received during tenure at Palo Alto include 14 times listed as one of America's Top 100 Golf Shops.  Northern California PGA awards earned:  Junior Golf Leader of the Year, Club Fitter of the Year, Merchandiser of the Year ~ Public and the 2001 Golf Professional of the Year, Northern California Section PGA.
Mark Madayag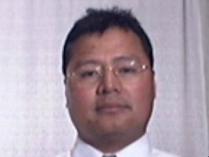 Mark has been devoted to the game of golf for over 30 years. His passion for the game and desire to help others were the inspiration for his career path. He has been a Class A member of the PGA of America since 1998, and he is also a coach and mentor for the First Tee Silicon Valley. His teaching style has been described as a blend of the latest game improvement techniques which can help improve any golfer regardless of age, sex, or skill level. He has countless drills, exercises, and teaching aides to help students progress rapidly. Mark's teaching philosophy is to keep it simple and keep it FUNdamental – or in other words, Keep It Simple Students (KISS).

David Harvey

David has been playing golf for over 60 years. He began teaching at Palo Alto Golf Course in 2006 and he enjoys working with juniors and beginning adults. Along with a philosophy of developing a swing with sound fundamentals, David is firmly committed to making golf a fun and pleasurable experience for all.  Contact David directly at david@bradlozaresgolfshop.com   can help any player improve his or her game. He is also the 2012 NCPGA  Merchandiser of the Year – Public.
Bill Easterling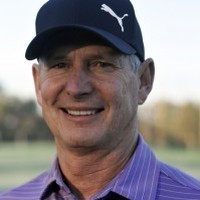 Bill has been an Assistant Professional at Palo Alto Golf Course since 2005, specializing in teaching beginners, and mid to high junior and adult handicappers. He graduated from San Diego Golf Academy and has completed Level 1 of the PGA Apprenticeship Program.
Kevin Lozares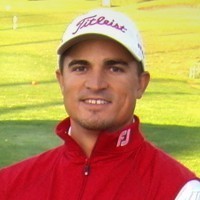 Kevin Lozares, Director of Player Development, calls Palo Alto home when not traveling on the PGA Tour and Web.com Tour teaching the Art of Short Game Performance. Mixing "old school" with the "cutting edge", Kevin utilizes Trackman, high speed cameras, and V1 Analysis. Kevin also continues to play in tournaments; he won the NCPGA Assistant Match Play Championship in 2011 and 2012, as well as the NCPGA Assistant Championship in 2012. Titleist's leading Club Fitting Specialist in Northern California, Kevin has studied under some of the game's top instructors, including James Sieckmann, Claude Harmon III, Matt Killen, Andy Plummer, Mike Bennett, Chris Gustin, Dana Dahlquist, Greg La Bell, and Josh Zander. In addition, he is being recognized as one of the industry's "Top Instructors Under 40".